Why saving into a pension in your 20s is important
Listed Under: News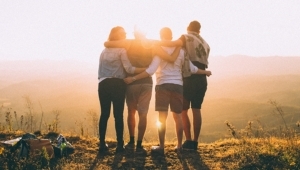 We have put together a list of 5 helpful tips to consider to make sure you get the most out of your retirement:

1. Start saving as soon as possible. In your 20s your retirement may be the last thing on your mind but the earlier you set aside money the less daunting it will become; it will reduce the pressure to have a reasonable pot.

Study by Guided Outcomes and Hymans Robertson stated to have an income of £20,000 a year in retirement you would need to put aside roughly £250 a month from the age of 25. However, if you delay this to the age of 35 than the figure goes up to a little more than £400 a month.

2. Benefitting from Tax Relief. When you pay into your pension the government will add tax relief on to your contribution at the highest rate of income tax you pay.

Therefore, if you are a basic rate taxpayer you will receive 20% tax relief on top of your pension contributions for example: if you pay £50 into your pension, the government will add £12.50 making your pension contribution £62.50.

3. Take advantage of your workplace pension. You will be automatically enrolled at 22 and if you earn at least £10,000 per year. From the 6th April 2019 your employer must make a minimum contribution of 3% of your qualifying earnings and you will pay 5%. Some employers will increase their contribution if you do, so it is worth finding this out.

4. More freedom to choose your funds. Saving for your pension earlier will be a long-term investment therefore gives you the opportunity to be more adventurous with your fund choices. With the benefit of time on your side this will allow you to ride out any volatility in the market whilst benefiting from potentially higher growth rates.

5. Speak to a financial adviser. A study conducted by the International Longevity Centre UK found that those who received professional financial advice between 2001 and 2006 where better off by £47,706 than those who didn't. Therefore, speaking to a financial adviser can help you set financial goals for the long term and plan how to achieve them.