Top tips for first time buyers
Listed Under: News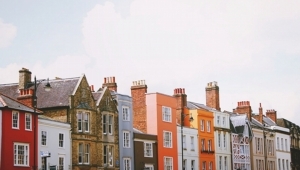 How to make purchasing your first home that little bit easier.
Stay at home. Continuing to live with parents may be a cheaper alternative to renting from a private landlord. Whilst independence and a desire for your own space may be the primary motivation for wanting to purchase a property, continuing to live in the family home for a short while longer may allow you to focus on saving more towards a house deposit.
Government help. There are various government schemes designed to make saving towards a first-time property purchase more attractive. These schemes may offer a government bonus and should be considered carefully when saving for a deposit on your first home. One example of such a scheme is the Lifetime ISA.
Save, save, save. Saving on a weekly or monthly basis can make the daunting deposit target appear more manageable. Saving on a regular basis is also a good habit to form to enable you to manage your finances effectively.
The bank of Mum and Dad. Some first-time buyers will have to rely on the generosity of their parents to secure their first home. Saving towards your deposit can be challenging, so any financial help from parents can be beneficial.
Credit. Make sure your credit file is in order. Running checks on your credit score is often a free service which can highlight any blemishes on your credit record. It will then allow you to attempt to rectify any missed payments or correct any errors in your credit file. This will may make applying for a mortgage a bit simpler and give you access to a wider array of lenders.
Contact a mortgage adviser. A mortgage broker or adviser can compare different mortgage offerings from a variety of lenders to secure a mortgage deal that most suits your needs. Red IFA offer mortgage advice which could help you with this process.
Do your research. Comparing house prices in the area you are looking to purchase can give you an idea about how much your new home should cost. Assessing the local schools, transport links and amenities are other examples of the research you should be carrying out prior to purchasing your first home.
View lots of properties. Viewing multiple properties can give you a better idea of the type of home you really want. It also gives you the opportunity to compare different types of property in different areas.