The mortgage guarantee scheme and what it means for you
Listed Under: News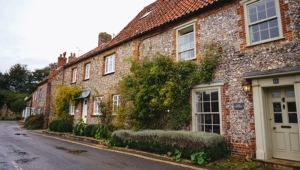 The government have introduced a scheme to help many get on the property ladder as it is designed to increase the number of 95% loan-to-value mortgages. Therefore, only a 5% deposit will be necessary. The scheme is not only open to first time buyers but also existing homeowners and previous homeowners. The scheme commenced on the 19th April 2021 and will run until December 2022.
The small print:
It must be a residential property in the UK, cannot be used to purchase a buy-to-let property.

The property cannot be a new build (this can vary depending on the lender).

You must apply for a repayment mortgage; it cannot be used to apply for an interest-only mortgage.

The property cannot exceed a value of £600,000.

You must have a deposit equivalent to between 5% - 9% of the property's purchase price.
You will need to pass the lender's affordability criteria.