Rediscovering what you already have
Listed Under: News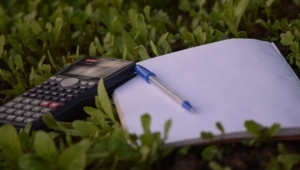 In recent weeks, there has been an 800% rise in Brits searching for 'Staycation UK', as the uncertainty surrounding international travel during the pandemic continues to prevail7.
Appreciating what you already have…
Destinations such as Plymouth, the Isle of Wight and Exeter are expected to recover quickly due to the staycation tourism boost, according to new research8. It would seem that the pandemic is allowing Brits to rediscover and appreciate the thousands of beautiful destinations that we already have on our doorstep.
…including your finances!
This attitude of appreciating what we have extends to our finances. Over the years, life gets busy and it is easy to lose track of our money. A reported one in five savers have lost track of a pension pot – and the situation is likely to get worse. Meanwhile, other research9 suggests that 43% of us have lost track of a bank account, 17% do not know what's happened to their Premium Bonds and 15% have been separated from an ISA – leaving them needlessly out of pocket. In these troubled financial times, taking stock of your finances and appreciating what you have can give you a sense of financial control during a period of uncertainty.
Time for a financial review
If you feel like you have lost your grip on your finances, undertaking a review can help you make the most of what you have already got. So, before you set off on an autumn break to rediscover a favourite UK holiday spot, contact us to get reacquainted with your finances
7Staysure, 2020, 8Colliers International, 2020, 9NS&I, 2018