Power of Attorney potential refunds!
Listed Under: News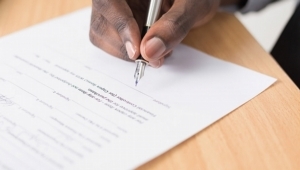 1.3 million people are owed refunds from Power of Attorney applications. Only 400,000 refunds have been claimed so far, leaving over a million people missing out on a refund.
Refunds are due because the full application fee for registering a Power of Attorney remained the same despite a reduction in the operating costs. As the fee is simply supposed to cover operating costs, the Government is now repaying the difference between what applicants paid and what they should have paid, plus interest.
If you applied for a power of attorney between April 2013 and March 2017 you may be entitled to a refund of up to £54 per application.
This can be done by completing a reclaim form which is available via GOV.UK website.
You will need:
· The donor's name, address and date of birth
· Their UK Bank account number and sort code
· The name of one of the attorneys on the Power of Attorney
You must claim your refund by the 1st of February 2021.
Source: Lewis, M 'Money Saving Expert' rb.gy/usxybn [accessed 11/12/2020}