New Year Financial Resolutions
Listed Under: News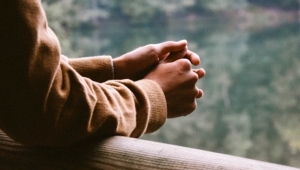 Firstly, Happy New Year from all at Red IFA and we hope that 2020 is your best year yet! Here are some points to consider as we begin a new year:
Making a Will and keeping it updated!
Death and taxes are two certainties of life. Making your wishes known is an important step and can provide financial security for your loved ones.
Wills are often put in place and simply forgotten about. Despite your circumstances appearing similar, it is only on reflection that you may find that your wishes have changed considerably.
In addition to this, organ donation has been a focal point of Wills in recent years. There is a shortage of donors and organ donation is an issue which may be considered making a Will. Making a Will ensures your wishes are carried out.
Here at Red IFA we have Registered Will Instruction Takers if you do not have a Will in place and would like to discuss this further.
Where all your pensions are and what are they worth
Chances are you have moved jobs a few times and therefore have probably paid into several pensions with different pension providers. As providers may have changed name over the years or been taken over by other companies, it can be a challenge to know what pensions you actually have and keep track of them.
Reviewing your pensions on a yearly basis can help you keep on top of this and track their performance.
Credit score
If you are looking into getting on the property ladder or remortgaging, it's a good time to check your credit score especially as there is no cost to do so. You may be surprised by what you find as there has been reports of inaccurate data that could affect your ability to apply for a mortgage or other loans.
Knowing your credit score is beneficial so you can take the necessary steps to improve it. This ensures you are in the best position you can be in before exploring your mortgage options. A credit score can also help you identify if there is any illegal activity taking place, for example identity theft. Whilst this is a rare occurrence, a credit check may offer valuable peace of mind in this respect.
The New Year offers a welcome chance to assess your finances and hopefully look forward to a prosperous year ahead!