Income Protection – why is it worth considering?
Listed Under: News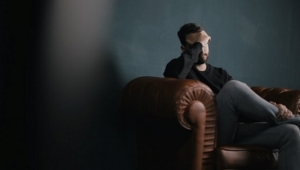 If you were unable to work due to sickness or ill health, how far would your savings go?
What is Income Protection?
Income protection is a type of insurance which provides cover if an individual is unable to work due to illness or injury. These policies usually provide benefits of approximately 50-70% of the insured's salary.
One feature of income protection policies is that there is a period between when the claimant ceases work and the commencement of payments. This is known as a deferral or waiting period. This time period varies between policies and will affect the cost of the premiums. It is important to note that income protection policies do not usually cover redundancy.
Why take out income protection?
During your lifetime there will be multiple big life events such as buying a house, getting married or having a child. If you were to become unwell and unable to work would you be able to maintain your existing lifestyle and still be able to fund these events or would you heavily rely on your savings? Protecting your income now gives you the peace of mind that there will be funds available when you need them most. Income protection can offer a safety net to make an already difficult time, a little less stressful.
Which? Magazine has said that ''The one protection policy every working adult in the UK should consider, is the very one most of us don't have – income Protection.'
According to ABI, one million people every year will be unable to work due to serious illness or injury.
It is often easy to postpone taking out protection policies. Many people under the age of 40 consider such policies an unnecessary expense and something that will only be needed in later life. Recent statistics from the insurer 'The Exeter' however, show an increase in the number of people claiming on income protection policies in their 30's.
Why not take out an income protection policy now, offering reassurance that should you be unable to work your bills can continued to be met, without draining your savings or nest egg.