How being married can save you money in the long run
Listed Under: News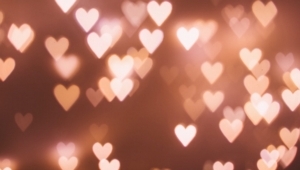 With Valentines fast approaching here are some financial advantages to tying the knot. Although the average cost in the UK of weddings is now over £30,000 there are some financial benefits following the big day.
Marriage Allowance
Marriage Allowance allows spouses to transfer up to a maximum of £1,250 of their personal allowance to their partner. To be eligible the spouse who is transferring their personal allowance must have earnings under the personal allowance, currently £12,500 and the spouse who will be the receipt must be a basic-rate payer (earning between 12,500 and £50,000). The marriage allowance can be backdated up to four years and you could get back the following amounts for each year:
2020 / 21 - £250
2019 / 20 - £250
2018 / 19 - £238
2017 / 18 - £230
Inheritance Tax
Inheritance Tax is a tax on the estate of someone who has passed away. There is usually no Inheritance Tax to pay if the estate is below the £325,000 threshold or it has been left to a spouse. The standard Inheritance Tax rate is 40% and is only charged on part of the estate that is above the threshold. If you are married the threshold becomes £650,000 and could offer substantial savings.
Bereavement Support
Bereavement Support Payment is a benefit paid to a surviving spouse, if their wife, husband or civil partner has died in the last 21 months.The surviving spouse must claim within 3 months of the partner's death to receive the full amount. The surviving spouse can claim up to 21 months after a partner's death but will receive fewer monthly payments.The surviving spouse could receive a maximum of up to £9,800 if they are in receipt Child Benefit. If they do not receive Child Benefit, the maximum pay-out could be up to £4,300. Please visit www.gov.uk to check your eligibility.
Something to consider: Wills. It is important to know that in England and Wales once you are married, your previous Will automatically becomes invalid. If you do not make a new one, it will be up to the discretion of the law of intestacy. It is not guaranteed everything will go to your spouse and making a new Will should be prioritised.