Emergency Job Scheme Announced
Listed Under: News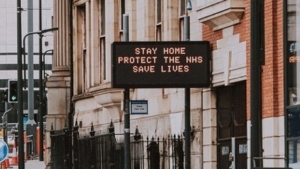 As the furlough scheme draws to an end on the 31st October, Rishi Sunak has announced a new support package. The Job Support Scheme will come into force on the 1st November and will continue for 6 months, until 30th April 2021. It will then be reviewed.
The scheme has been put in place to help employers retain staff but allow them to work shorter hours instead of making redundancies. The employer will continue to pay the employee for the time worked, which must be a minimum of 33% of their usual hours. For the hours an employee cannot work, the government and the employer will split the cost and cover one third of the lost pay each. Therefore, employees will earn a minimum of 77% of their normal wages. The government contribution will be capped at £697.92 a month.
| 33% | 22% | 22% | 23% |
| --- | --- | --- | --- |
| Paid by employer - for hours worked | Paid by the employer | Paid by the Government | Unpaid |
All small and medium sized businesses will be eligible for the scheme. Large businesses however, will have to meet a financial assessment test. The scheme is set to cost the Government an estimated £300 million a month.

.