Coronavirus Job Retention Scheme
Listed Under: News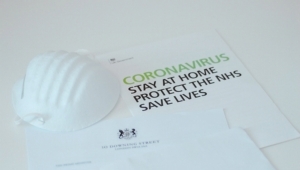 On 20th March, Rishi Sunak announced a Coronavirus Job Retention Scheme to prevent thousands of job losses due to the global pandemic. The furlough scheme will see employees receive 80% of their monthly wages, up to £2,500 if they are not able to work. The Government will cover the cost and give the option for employers to make up the remaining 20% but they are not required to do so.
The furlough scheme has been put in place so employees can remain on the payroll without working (this is due to many companies having to close temporarily or there is no demand). It will mean that many employees are not made redundant and take the pressure off businesses. An employee can be furloughed for as little as 3 weeks to 3 months.
An employer does not need to furlough all their workforce and can choose who is furloughed and who is not. However, businesses should prioritise those who are particularly vulnerable.
It is important to note that if a member of staff left the company after the 28th February, they can be rehired and furloughed. However, this is reliant on their previous employer agreeing to re-hiring them for this purpose and is not guaranteed.
The Government's furlough scheme opens for applications on 20th April 2020.