Intestacy Rule Changes
Listed Under: News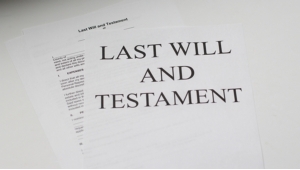 On the 6th February 2020 the Government decided to increase the amount a spouse will receive should their partner die without making a Will. This amount has been increased to £270,000.
Previously the surviving spouse would receive the first £250,000 of the estate, with the rest being split between them and any children. This figure is revisited on a five-year basis to account for inflation, which explains this increase.
It is important to emphasise that this does not apply to co-habiting couples. If your partner dies and you are not married, you will have no automatic legal rights to their estate. If there are children then the proceeds will go to them when they turn 18. If there are no children it will go to the deceased's parents.
This is a prime example of why making and reviewing your Will is beneficial in protecting the interests of your family.